The Paul G. Zurkowski Founder's Award
Mark Johannessen is a Principal and Senior Client Advisor at Sullivan Bruyette Speros & Blayney (SBSB). Mark is one of the founding employees of SBSB and specializes in retirement planning and asset management. He has 30 years of experience advising individuals, businesses, and associations on a variety of financial planning issues. He received a degree in Economics and Political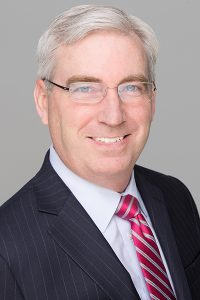 Science from the University of Utah in 1985. He is a CERTIFIED FINANCIAL PLANNER™ professional and an Accredited Investment Fiduciary®.
Mark has been repeatedly recognized by Washingtonian magazine and Northern Virginia Magazine as one of the area's top financial planners. In 2010, Mark was honored with the Financial Planning Association – National Capital Area's Norma Severns Leadership Award. In 2005, the FPA National Capital Chapter named Mark Financial Planner of the Year. In 2002, he was recognized by Financial Advisor magazine as one of the "Future Stars of Financial Planning." He is often quoted in the press on a variety of financial planning issues.
Mark served the 25,500 member Financial Planning Association (FPA) as Chairman of the Board (2009), President (2008), and the Board of Directors (2003-09). After the September 11, 2001 tragedy, Mark initiated the design and implementation of FPA's pro-bono financial planning relief effort for victims' families.
Mark was an adjunct professor of financial planning for the Florida Institute of Technology (Alexandria, VA campus) from 1999 through 2002, where he taught retirement planning to CFP® candidates.
Mark has been a leader and active member of a number of local organizations. He is a founding member and was the first president of the Catholic Business Network of Montgomery County, MD. He is a former advisory board member of St. Elizabeth Catholic School and former board member of Safe Shores – The DC Children's Advocacy Center. He is a past President of the Gonzaga College High School Fathers' Club. Mark resides in Rockville, MD with his wife and two sons.