The Paul G. Zurkowski Founder's Award
Lance Ford, Palm Facility Services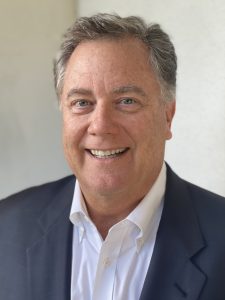 Lance Ford, a leader in the commercial real estate market for several decades, has advocated for CBN since its founding, including serving as a Board Member and President of CBN. He has actively engaged in promoting Catholic Education along with sponsoring Parrish activities, CYO coaching, and serving on the Board of Don Bosco Christo Rey High School.
Lance received his undergraduate degree from the University of Florida and Master's in Business Administration from The George Washington University. Lance is a Charter member of the University of Florida National Alumni Association. He has earned the prestigious Building Service Contractors Association International designation of Certified Building Service Executive and is a licensed real estate Broker in Maryland, DC, and Virginia. Lance has also been selected to be a member of Leadership Greater Washington.
He began his career as a Certified Public Accountant for Price Waterhouse in Washington, DC.  Soon after, Lance transitioned into the Commercial Real Estate business with Walker & Dunlop. He went on to manage the operations (management, accounting, brokerage, and construction) for a private portfolio that included 2.5 million square feet of commercial and 14,000 multifamily units. In 2005, Lance leveraged his diverse background to co-found Palm Facility Services, a leader in facility management, engineering, and maintenance services, and Commercial Real Estate Advisors (CREA), a full-service property management firm.
Past Paul G. Zurkowski Founder's Award Winners
2021: Peter Hodgson
2020: Mark Johannessen             2014: Sue Palka                     2008: Eileen Vaughan
2019: Gerard McLoughlin            2013: Michael Murray            2007: Rob Smith
2018: Rob Scanlon                        2012: William Gessner          2006: John Matteo
2017: Barbara Murphy Kromer    2011: Matthew Carroccio     2005: Gloria Freihage
2016: Msgr. John MacFarlane      2010: John Treseler              2004: Kathleen Bovello
2015: Mark Gregory                      2009: Anita Segreti                2003: Nancy Bullough