Thank you to all who joined us for the 2022 CBN-MC Gala!
Congratulations to Business Partner of the Year Awardee- Tim Veith
Community Partner of the Year Awardee- Kathleen Curtin
and
Paul Zurkowski Award winner- Lance Ford
Thank you to our sponsors!  Please check out our digital program by clicking on the image below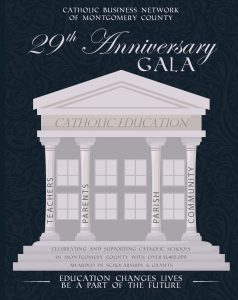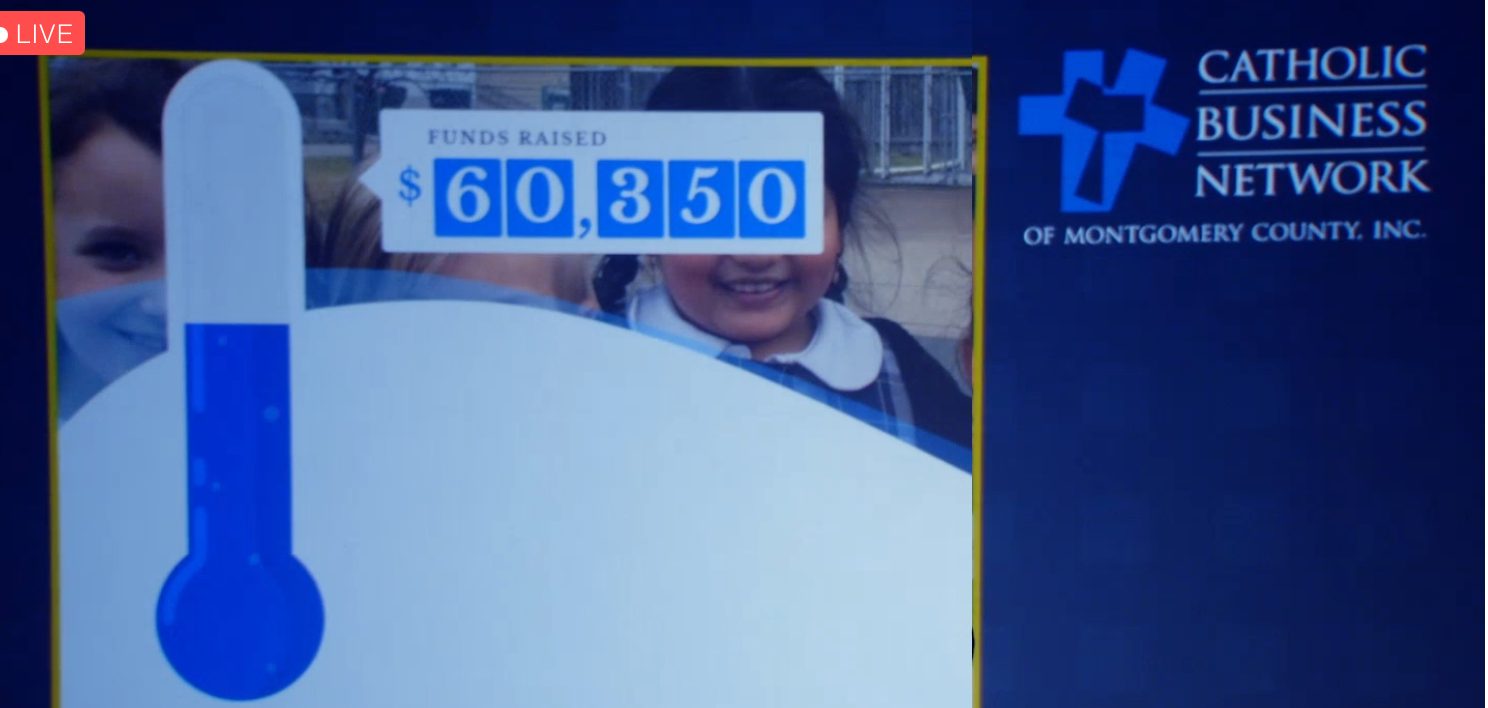 Awards Gala
The preeminent event for the Catholic Community of Montgomery County, the Awards Gala raises money for Catholic School scholarships
Scholarships & Grants
In 28 years, CBN has awarded over $1,300,000 in scholarships and grants to Catholic Schools
Networking
Socialize and Network at the Monthly 2nd Friday Breakfasts or Quarterly evening events
Welcome to the Catholic Business Network!
Catholic Business Network of Montgomery County, CBN-MC, is an independent non-profit organization of businesses and individual professionals who apply principals of our faith in the marketplace, promote valuable networking opportunities among CBN members and provide support to Catholic Schools.
CBN Annual Sponsors are the number one source of Scholarship funding, please consider becoming an Annual Sponsor.
More Info
The range of activities within CBN-MC has grown significantly, with events of every kind sponsored throughout the year.
.
More Info
Since inception, CBN-MC distributed more than $1,060,000 in development grants to Catholic schools, essay scholarships and need-based scholarships. The Board of CBN is committed to carrying on the mission.
More Info
Brian Golden
President
Capital Promotions
Capital Golf Promotions
Capital Golf Promotions located in Chevy Chase MD is a local company which has been in business for 12 years.
They are a one stop shop for all your promotional needs as they can deliver any product with you logo on it.
If you need branded or generic products, they have all the options to fit your budget as they deliver high quality items for a great value.