Thank you to all who attended the Hall of Fame Breakfast with guest speaker Howard Blue; Varsity Basketball Head Coach & Director of Academic Support at Georgetown Prep; Former Varsity Basketball Coach and AD at Washington Jesuit Academy & 2014 CBN-MC Hall of Fame Inductee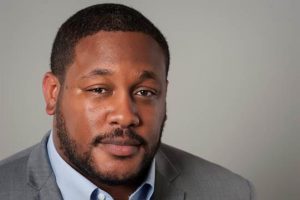 Click HERE for the recording of the event
2020 Hall of Fame Inductees:
Paul Brown, Holy Family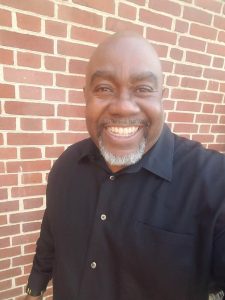 Paul Brown has been a significant volunteer at Holy Family, including service as the varsity basketball boys' coach for the past 21 years. During that time, Coach Brown has elevated the program to become one of the most competitive in the Archdiocese of Washington.  Coach Brown has won many District Championships and has led Holy Family to three City Championships.  Holy Family CYO is the only program to win three boys City Championships during this time.  Coach Brown not only teaches the game of basketball to the young men of Holy Family,  he is also a role model and has been a mentor to many of the young men.
Many coaches volunteer to coach because they have children who participate in the sports program, however Coach Brown has continued to serve, giving his time and talents to Holy Family even though his children have graduated and have not participated for many years.  This is a testament to his passion for the game and his commitment and dedication to Holy Family CYO.
As Athletic Director for the past three years, he has been at the forefront of making sure that Holy Family CYO has maintained its focus of teaching the fundamentals of any sport regardless of the skill level of the participant.  He has worked extremely hard at making every effort to ensure that Holy Family CYO strives and maintains to provide a Christian environment where children get an opportunity to compete in various sports to develop their athletic and leadership skills.
During his tenure as Athletic Director, he has been responsible for many basketball teams and track teams, and has made sure that coaches and volunteers have received the appropriate training by conducting coaches' workshops and providing one-on-one training for individual coaches.  In addition, he has provided individual training for athletes in our program, as well as athletes that have graduated and now attend high school.
Coach Brown also serves on the Board of Holy Family CYO and is essential with assisting in planning process for establishing a budget to ensure that the cost for participating in our program remains low to that it is affordable for children and families that would like to participate.  He helps with organizing fundraisers and other events that help to generate funds for our programs.
His many years of service and commitment to Holy Family CYO has been an example that many of the coaches and volunteers at Holy Family CYO.  The great success that Holy Family CYO has experienced over the past ten years can be directly associated with Coach Brown involvement with the program.
Michael Noonan, Holy Redeemer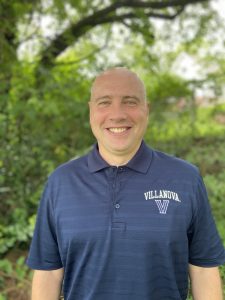 Mike attended Holy Redeemer Catholic School 1st through 8th grade.  Mike played many sports for Holy Redeemer; his father, Mike Sr., along with countless other volunteers coached Mike throughout his youth. While attending Georgetown Prep, Mike was inspired by his father to coach a two-hand touch team playing within HR's football league. Mike attended Villanova University. As a senior, Mike began coaching at St. Katharine of Sienna in Wayne, PA when the 6th-grade boys' basketball team needed a coach in the Philadelphia CYO. 
After graduating from Villanova in 1998, Mike returned to HR to help the school transition from two-hand touch to flag football. Over time, Mike's brothers joined his coaching staff and continue to coach the "Thundering Herd" to this day. In 1998, Mike also began coaching CYO basketball at HR and has served as the head coach of the 12U boys' basketball team for the past 15 years. For several years, Mike coached his youngest brother along with his father on the HR baseball team. 
In 2014, the HR Athletic Committee awarded Mike the Dr. Robert Scanlon Award that honors service provided to the parish, particularly with dedicating time to volunteering with HR's athletic programs and CYO teams. Previous honorees have included coaches, members of the parish, and sports coordinators; Mike and his father remain the only father-son duo to have been bestowed this prestigious honor. 
Mike is an adamant believer in contributing his time to the HR community. He describes the opportunity to coach as a privilege and looks forward to teaching the next generation of aspiring Cardinal athletes. Mike believes there is no better way to do this than to lead by example. 
Mike lives in Kensington, Maryland with his wife, MaryEllen, and their dog, Lady Oriole Bird.
Chris Worch, St. Elizabeth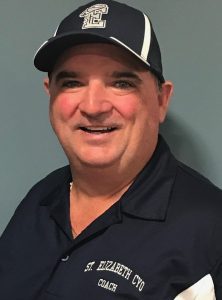 Chris Worch began coaching CYO sports at St. Elizabeth's in 1990 for his youngest brother Ryan's baseball and basketball team.  Since then, he has coached his daughter Brittany's basketball and soccer teams, and his 4 sons (Jake, Matthew, Taylor and Bryant) soccer, basketball, baseball, and football teams. Chris has volunteered thousands of hours of time to the children of St. Elizabeth parish, starting with CYO soccer, basketball, and baseball. 
Since his kids began attending St. Elizabeth's School in 2001, Chris has been even more involved with St. Elizabeth's .  All 5 of his children were educated through 8th grade at St. Elizabeth's.  His daughter graduated from the Academy of the Holy Cross, his son Jake graduated from Good Counsel, Matthew and Taylor still attend Good Counsel and his youngest son Bryant is entering his final year at St. Elizabeth.  One of the things that kept Chris coming back to coaching was the support he received from his family, friends and especially his assistant coaches.  Coaching is not something that can be done on your own and to have such great assistant coaches always made it so much fun and easy.
Along with his coaching duties in the CYO, Chris is currently member of the Board of Directors and serves as Treasurer for the Rockville Football League.  He is the President/General Manager of the Raiders organization and has been involved in the Raiders and RFL for 10+ years.  Chris is also  currently coaching, and has the past 12 years, for the city of Rockville in the RBBA as well as in the City of Rockville basketball program.  Over the years, he has also coached  in the City of Gaithersburg Leagues, Montgomery County leagues, Rising stars, Bethesda Lacrosse, BCC Baseball, MSI Soccer and for the Woods Academy.
Additionally, Chris owns and operates a Catholic, family owned small business, Worch Electric. He and his father started this company in 1996, and in this capacity Chris has been able to perform work not only at St. Elizabeth, but for many other Archdiocese schools and churches around the area.  He also is a tireless sponsor of CYO events, ranging from Co-Ed Basketball tournament, dances, galas, and the St E's annual golf tournament.  In 2009, Worch Electric was honored as the Catholic Business Network 'Business of the Year'.
Chris currently serves as St. Elizabeth's JV Mid-Atlantic boys basketball team coach, despite having only one child left at the school, and not in that age group. It is for the love of the games and the wellbeing of the children that Chris continues to coach.  Chris continues to coach with the same vigor and enthusiasm that he started with 30 years ago.  Helping the young kids develop and seeing them grow keeps him coming back year after year.  Its only by the grace of God that he was blessed with a fantastic family, great friends, super coaches to work with and to be involved in such a wonderful place like St. Elizabeth's all these years.
Awards Gala
The preeminent event for the Catholic Community of Montgomery County, the Awards Gala raises money for Catholic School scholarships
Scholarships & Grants
In 25 years, CBN has awarded over $1,060,000 in scholarships and grants to Catholic Schools
Welcome to the Catholic Business Network!
Catholic Business Network of Montgomery County, CBN-MC, is an independent non-profit organization of businesses and individual professionals who apply principals of our faith in the marketplace, promote valuable networking opportunities among CBN members and provide support to Catholic Schools.
CBN Annual Sponsors are the number one source of Scholarship funding, please consider becoming an Annual Sponsor.
More Info
The range of activities within CBN-MC has grown significantly, with events of every kind sponsored throughout the year.
.
More Info
Since inception, CBN-MC distributed more than $1,060,000 in development grants to Catholic schools, essay scholarships and need-based scholarships. The Board of CBN is committed to carrying on the mission.
More Info
Mark E. Johannessen is a Principal, Senior Client Advisor at Sullivan Bruyette Speros & Blayney
Mark specializes in retirement planning and asset management, and he has nearly 30 years of experience advising individuals, businesses, and associations on a variety of financial planning issues. He received a BS degree in Economics and Political Science from the University of Utah in 1985. He is a CERTIFIED FINANCIAL PLANNER™ professional and an Accredited Investment Fiduciary®.
Mark was recognized by Washingtonian magazine in 2018 and 2016 (and every year the list has been compiled) and by Northern Virginia Magazine most recently in 2018 as one of the area's top financial planners.
Mark served the 25,500 member Financial Planning Association (FPA) as President in 2008. After the September 11, 2001 tragedy, Mark initiated the design and implementation of FPA's pro-bono financial planning relief effort for victims' families.
He is a founding member and was the first president of the Catholic Business Network of Montgomery County, MD. He is a former advisory board member of St. Elizabeth Catholic School and former board member of Safe Shores – The DC Children's Advocacy Center. He is a current board member and past President of the Gonzaga College High School Fathers' Club.